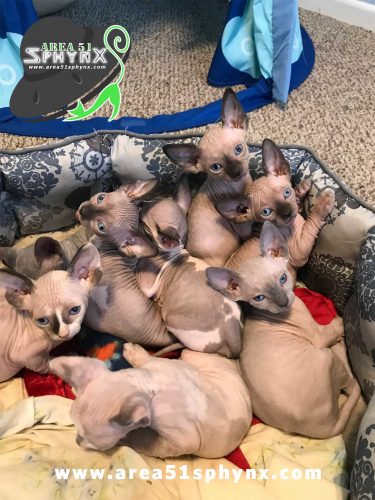 Area 51 Sphynx is located near Abilene, Texas. Our kittens have traveled in every direction of the United States, from East Coast to West. We are very fortunate to be surrounded by baby Sphynx of all ages and I rarely sit down without a lap full. At this moment as I write this page I am being preened and serenaded with gentle purrs. We only have a few litters each year and we pride ourselves in raising our kittens in our home as family.
Our babies have not been raised in cages and are well socialized with people. They have no fear of other animals and because of this they tend to buddy up immediately. Many people ask specifically about big dogs with them but honestly it's totally dependent upon the personality of the animals. We have seen some amazing friendships between our babies and Great Danes and even Mastiff's.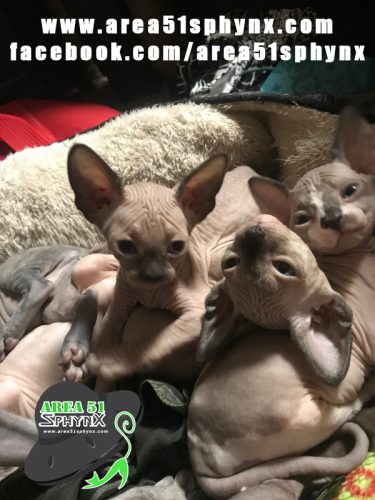 The fact that our entire family is involved with the kittens daily makes the separation hard for us all but the privilege of having them around and knowing how carefully we ensure they go to quality homes makes it possible.
If you are interested in adding one of these amazing babies to your family the first step is completing our Kitten Application
We have a lot of information here on our site. Please read our F.A.Q. and other pages about Raw Feeding.
This website is a work in progress! If you see anything you think is incorrect please contact me.