We have 4 amazing Queens; Khaleesi, Jilly, Zoey, & Abbi
Please visit "Our Gallery" and our "Our Facebook Page" to see examples of the markings our Queens throw. Click the picture to see full size and scroll.
"Jilly Bean's" is a very sweet blue point calico. She will carry on the "Bug" & "Loki" Legacy. She has Loki's beautiful ice-blue eyes and Bug's everything else. She is a mini Bug.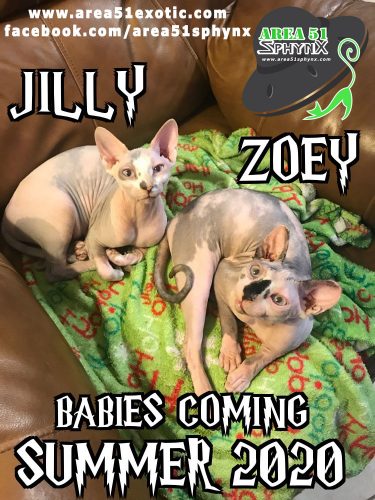 "Abbigail Piper" is our Parkour Champion and trains all of our babies to zing their tail and pushes their athletic abilities to the extreme. Her skin is so amazing and her energetic playfulness keeps the entire house at constant play.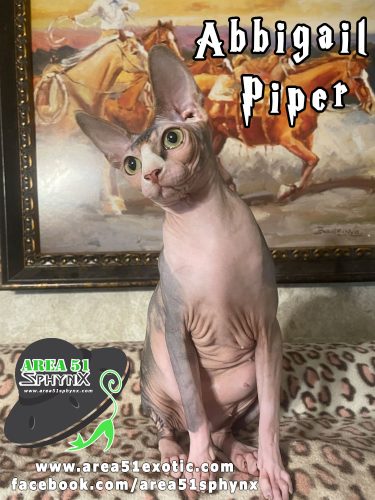 "Sidney Banana" is a beautiful creme with green eyes and a very chiseled face. She is very energetic, sweet, and vocal.
(Picture coming soon)
Our amazing solid blue Sphynx "King Eli" has amazing "Smooth" skin and together with our Queens, he contributes to an amazing skin coat as well as a sweet disposition.
His first litter with Khaleesi gave us black and blue females.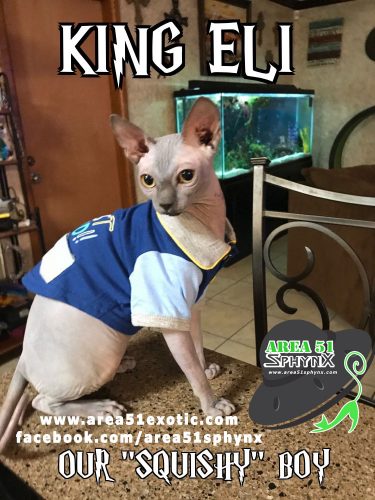 RETIRED