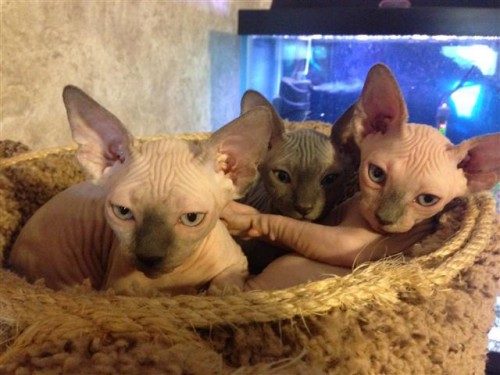 To protect our kittens we do have a simple contract, basically in our opinion;
Seller is agreeing to:
Provide a healthy kitten at a specified price (We include a guarantee with all our kittens)
Buyer is agreeing to:
Provide what we think makes a safe & healthy home to our babies.
That deposits & payments are not refundable.
The contract specifies:
Kitten Identification
Buyer Identification
Health Guarantee Information & Kitten Specific Information
Care Requirements
Our kittens are always by reservation and it's on a first-come, first-serve basis. As your name gets towards the top you get a choice from available babies until you choose. We only require your pickup when you commit to a kitten.
As we have litters you may choose from all available kittens until you choose a kitten. This also allows time to pay for your kitten because you make payments and when you're ready you simply notify us you are ready to choose a kitten. Using this program you will always move to the top until you get a pick of every litter.
Our pricing may change periodically but you will always lock in the price at the time you place your deposit!
Adding a baby Sphynx to your family is done in 2 steps;
Complete our online Interview/Application (CLICK HERE)
Upon approval, you will need to use our online contract (CLICK HERE). which also gives you the opportunity to send your deposit via any Credit/Debit Card or PayPal.
You don't have to use our online process but that is the way to get on the list immediately. If you mail a payment you will be added after your payment clears the bank. After approval, you may also just print our contract and send the deposit using any method on our Payment/Deposit's page.
Click here if you have already been approved in our application process to use our online contract with a built-in deposit option.
Click here to download our printable "Kitten Reservation Contract".
You can fax our contract to us at 325.200.4955
or email us at reserve@area51exotic.com